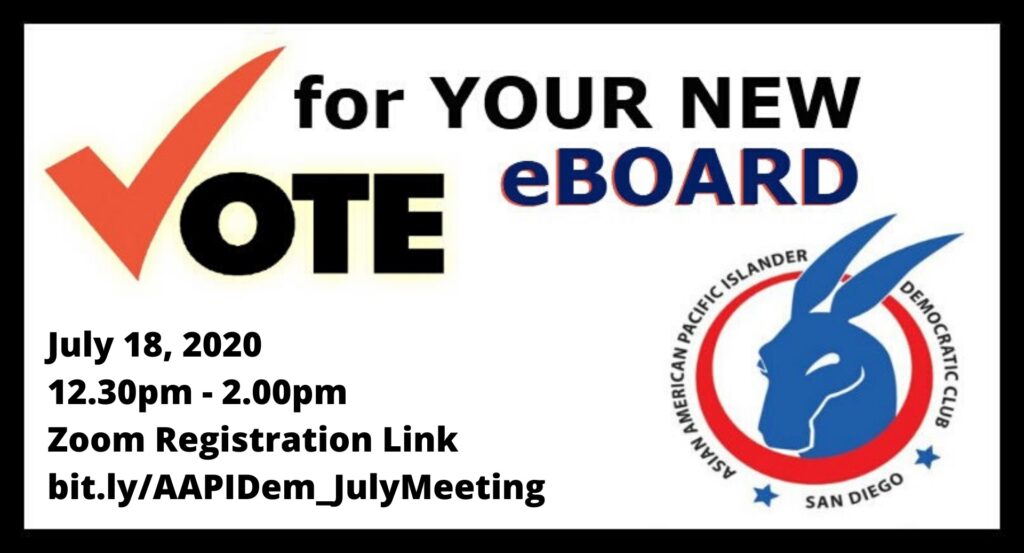 Dear AAPI Democratic Cub Members:
You are hereby notified that the AAPI Democratic Club will hold an election for the new eBoard on July 18, 2020. The application process for candidates is now open for the following positions: President, Vice-President, Treasurer & Secretary. Those who are interested in running, please submit your application to [email protected] including:
the position interested
a candidate statement - why you are interested in the position, qualifications & experience that you have to contribute to the position, and a short bio of your background
headshot photo
contact information (email / phone number) for members who may want to reach you for more information about your candidacy
Application must be submitted by July 11, 2020 for consideration. Please note that at the last meeting, the club members also decided to not allow floor nominations on the day of the election.